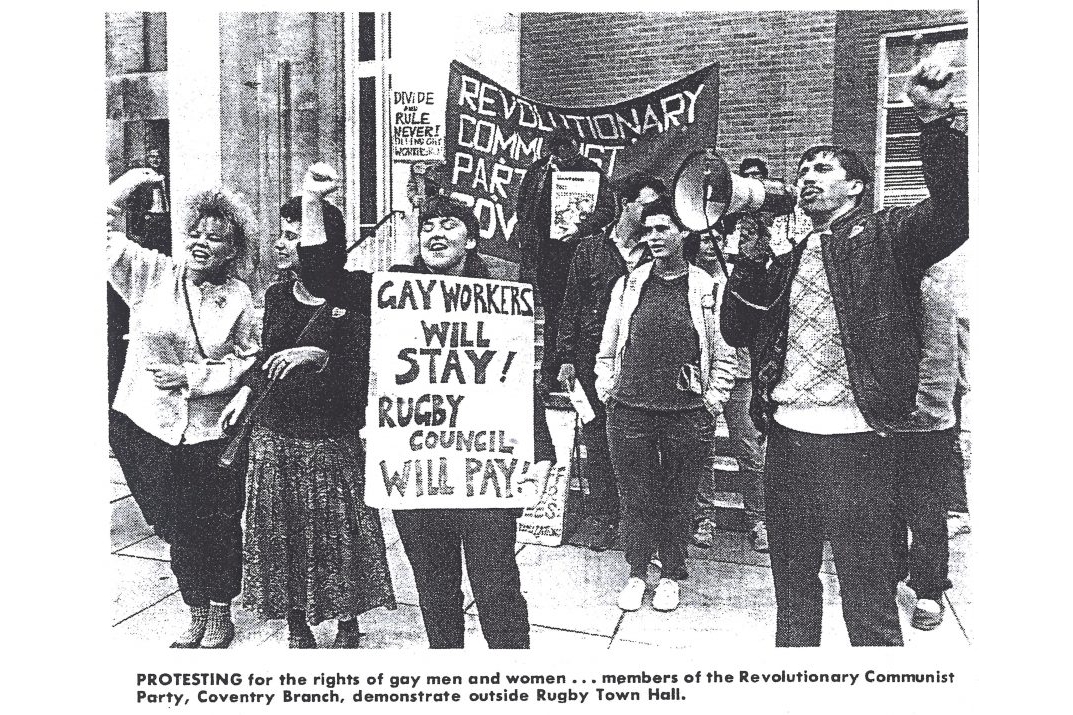 Rugby LGBT+ History Month Protest
Join us for this important event to mark a huge event from Warwickshire's LGBT+ history. In 1984, Rugby Borough Council tried to ban gay people from working there. It led to a huge protest outside Rugby Town Hall, which was attended by Chris Smith MP. At the protest he became the first MP to publicly come out as gay. The now Lord Smith will be returning to Rugby to talk about what happened in 1984.
There will also be other guest speakers, including Chair of Warwickshire Pride, Daniel Browne, who will be talking about how far Rugby Borough Council has come since 1984 and the work that still needs to be done.
Everyone is welcome. Bring flags, signs and placards.
Update:
We will be incorporating a vigil for Brianna Ghey and all trans people who have lost their lives to hate into this event. If anyone wants to speak at the vigil, please email us or let us know on the day.
Please join us outside Rugby Town Hall at 12:00pm. Bring flags and signs. Bring candles to light if you wish.
As per our news post, if anyone is feeling affected by what's happened, please reach out if you need to talk. To all trans people – you are loved. We will continue to stand by your side.