Rugby College Proud Youth promotion
This morning our fabulous youth worker Ali, supported by superstar youth group volunteer India, is at Rugby College with a stand to promote our Proud Youth service for LGBT+ young people.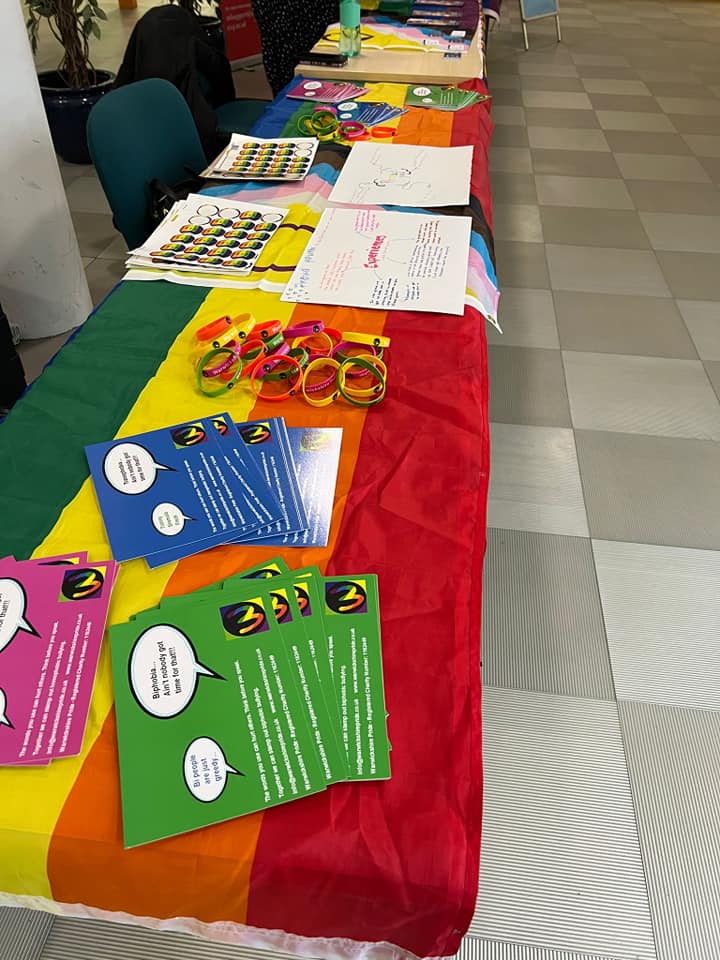 There are Pride wristbands, pronoun stickers, and some posters that young people made about what being part of Proud Youth means to them. Thanks to Rugby College for having us and to Ali and India for flying the flag for Warwickshire Pride and LGBT+ young people.